Backings for Walnut Set of 6 (for sets purchased 2018-2020)
---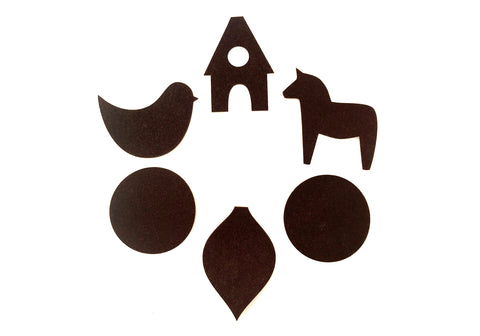 THIS LISTING IS FOR BACKINGS ONLY.

Adhesive velvet backings to complete the back of the set of 6 walnut ornaments purchased prior to 2021.

This listing will be free (excluding shipping) if you have already purchased a set of 6 walnut ornaments in previous years. Enter your four digit order# as the promo code. 

Backings for individual ornaments not sold separately.

NOTE: All Ornament Kits from 2021 include velvet backings, no need to purchase separately.